Company Profile
At Ecoforge Advisors, we solve green problems!
We are an advisory and consulting firm based in Bangalore, India and work across the geographies of  South Asia, South East Asia, Africa, Central Asia and the Middle East. For our clients, we create valuable insights and impactful partnerships in green finance for sectors such as renewable energy, electric mobility, smart grids, and climate change. Our clients include multilateral development banks such as Asian Development Bank (ADB), UN agencies such as UNCDF, private institutional investors, clean energy IPPs/project developers/PAYG Solar companies, banks/microfinance institutions (MFIs), private equity/venture capital funds investing in clean energy, energy access, electric mobility and sustainable infrastructure in Developing Asia and Sub-Saharan Africa. 
Sagar Gubbi
Sagar Gubbi is the Co-founder/Managing Partner of Ecoforge Advisors. He has over 13 years of experience in RE, EE, Energy Access, Energy Storage, Smart Grids, Microfinance and Engineering. Sagar has lead all of Ecoforge's advisory and consulting projects (and also as independent consultant for a few projects). He has worked in India, Germany, UK, Philippines, Indonesia and conducted business in Thailand, Myanmar, Tajikistan, Bangladesh, East Africa, South Africa and Portugal. Sagar holds an MBA from the University of Oxford's Said Business School, UK and a Bachelor's degree in Engineering. Sagar is based in Bangalore, India.
Arun Gopalan
Arun Gopalan is a Senior Associate at Ecoforge Advisors, and he has worked on financial modelling, structured finance, capital raising, market assessment, and due diligence for decentralized energy in India, Uganda and Cambodia. He has also worked on financial analysis for climate change mitigation and adaptation proposals to Green Climate Fund in Asia and Africa. Earlier, Arun worked as an equity analyst for London-based Newton Investment Management – BNY Mellon and founded and managed an independent equity research firm in India named HBJ Capital Services. Arun holds an MBA from the University of Oxford's Said Business School, UK.
Neharika Mahajan
Neharika Mahajan is an Analyst at Ecoforge Advisors and has 4 years of technology, consulting and entrepreneurial experience in clean energy, rural development, climate change and program management. She has worked on decentralized solar and low-carbon transport planning consulting assignments for Ecoforge in India and Mauritius and continues to work on smart micro-grids and electric mobility. Neharika was a Social-Startup Fellow at PwC-funded School for Social Entrepreneurs. Prior to that, she worked on business development and financing for a rooftop solar developer in India named SunSource Energy. She holds a Bachelor's degree in Business Studies with specialization in Finance from Delhi University.
Anand Varadaraj
Anand Varadaraj is a Co-founder/Managing Partner of Ecoforge Advisors. He has worked for over 8 years in renewable energy, sustainability and development projects. He has worked on business analytics for GE's Wind Turbine division and Ecomagination project in the past. Anand holds a Post-graduate Degree in Marketing Management and is a graduate in Mathematics, Economics and Statistics from Bangalore University. Anand is based in Bangalore, India.
Dr. Ashok Das
Dr Ashok Das is the founder-CEO of Bangalore-based SunMoksha (an associate firm of Ecoforge). He has over 22 years of technology and business management experience in semiconductor, solar PV & thermal, bio-energy, smart grid, energy efficiency solutions for homes & businesses, rural micro-grids & telecom towers. He has worked on clean energy consulting assignments for the World Bank and ADB in the past. Ashok founded & chairs the TiE Bangalore Cleantech Group. Ashok holds a B.Tech. from IIT Kanpur and a PhD from University of Southern California, Los Angeles.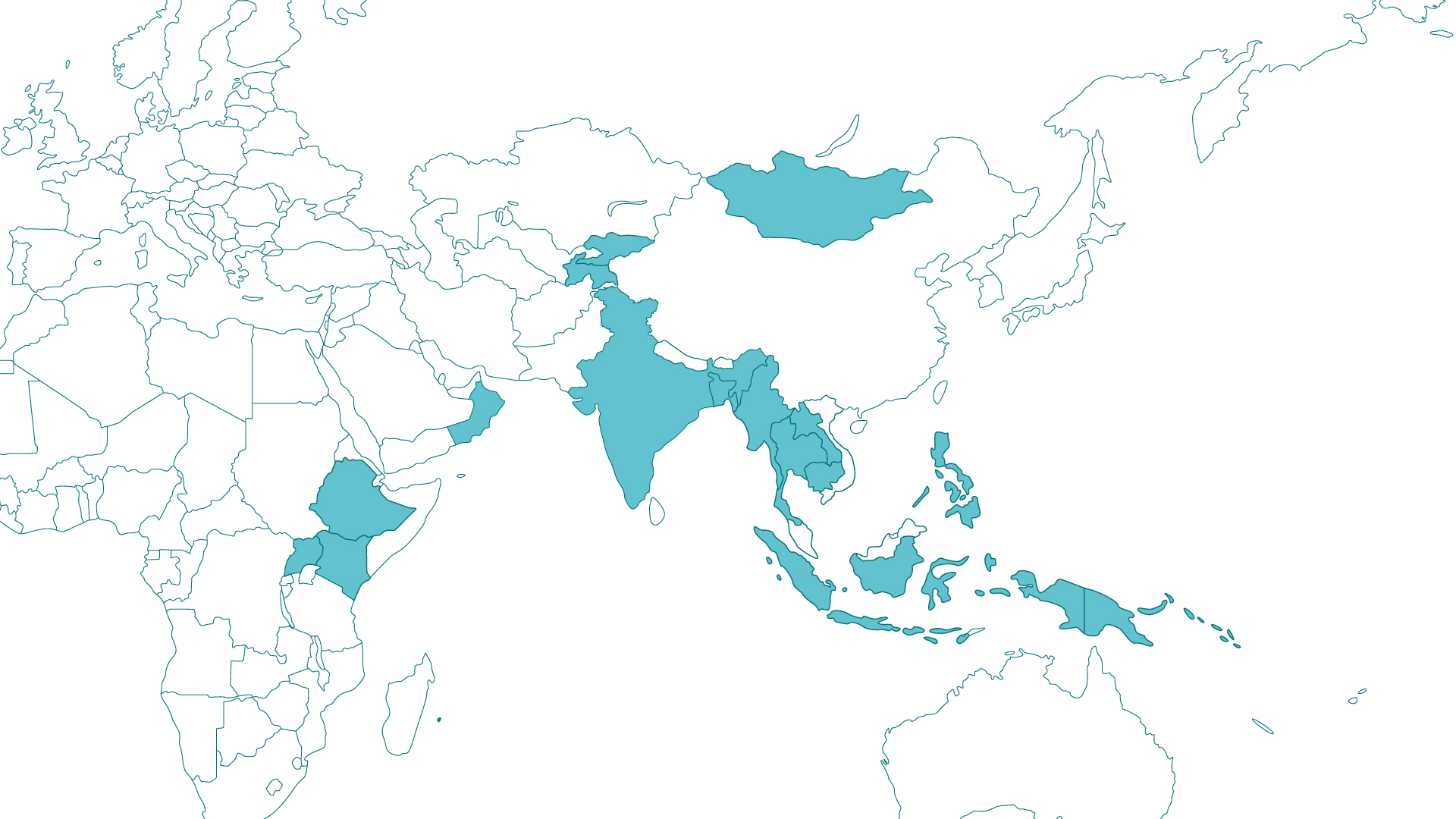 We Operate In
Bangladesh | Cambodia
Ethiopia | India
Indonesia | Kenya
Kyrgyz Republic
Mauritius | Mongolia
Myanmar | Oman
Papua New Guinea
Philippines | Tajikistan
Thailand | Uganda